Katherine Whitcome
Assistant Professor
446 Braunstein Hall
513-556-0369
katherine.whitcome@uc.edu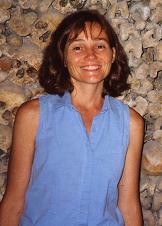 Education
PhD, University of Texas at Austin, Austin, Texas, 2006 (Biological Anthropology).
Research Interests
Female reproductive load and cost, Sexual dimorphism of the lumbo-pelvic complex, Locomotor biomechanics, Evolution and function of the axial skeleton, Facial orthognathism, Hominin evolutionary biology, Comparative functional morphology
Peer Reviewed Publications
Journal of Human Evolution [Link]
Post Graduate Training & Education
2006-2009, Postdoctoral Researcher, Harvard University, Human Evolutionary Biology Department, Lieberman Lab, Cambridge, Massachusetts.
Courses Taught
Human Evolutionary and Functional Anatomy, Primate Locomotion, Human Origins, Human Osteology.